Shipping/Return Policy
We will gladly refund or replace an order due to fulfillment and/or carrier issues. If you simply change your mind about a purchase. We will refund your order once unopened items are received at our fulfillment center. Please keep in mind, the consumer is responsible for shipping charges.  
Please contact us at shopkyoor@gmail.com or call us at (904) 677-3185. Allow our Customer Service Department to get back to you within 24-48 hours.
Due to COVID-19 and holiday order volume, some carriers are experiencing heavy delays in updating tracking information. Our team is working diligently to process orders to ship as quickly as possible, however carrier shipping delays are outside of our control. Once your order receives tracking information, adjustments are unable to be made due to your order being in transit.
All orders are processed in the order they are received and are shipped within 24-48 hours Monday-Thursday. Orders received on Friday after 8:00 am EST will be processed the next business day. 
When you place an order, we will calculate shipping rates for you based on the availability of your items and the shipping options you choose. Please also note that the shipping rates for many items we sell are weight-based. The weight of any such item can be found on its detail page. Shipping charges are non-refundable due to these funds being collected by the carrier. Customers will receive a tracking number via e-mail confirming that your order has been shipped.
For questions related to your order, please contact our Customer Service Department at shopkyoor@gmail.com or visit our contact us page.
The Big Chop: Starting your Natural Hair Journey
Are you tired of using chemicals in your hair? Do you dream of having luscious, healthy natural hair that turn heads wherever you go? Look no further! The Big Chop is the ultimate guide to natural hair care is here to revolutionize your hair care routine and help you achieve the hair of your dreams.
Whether you have curly, wavy, or straight hair, this book is your go-to resource for all things natural hair care. Packed with expert advice, tips, and tricks, you'll learn how to nourish and nurture your hair using the power of nature.
Discover the secrets of using natural ingredients to restore nutrients, strengthen roots, and promote hair growth. Say goodbye to chemical-laden products that strip your hair of its natural oils and hello to a healthier, more vibrant mane.
Inside this book, you'll find step-by-step instructions on determining your hair type and porisity. From homemade hair masks and deep conditioners to scalp treatments and styling products, you'll have everything you need to pamper your hair and unleash its full potential.
But it's not just about the products. The Big Chop also delves into the importance of a holistic approach to hair care. You'll learn about the role of nutrition, hydration, and stress management in maintaining healthy hair. Discover how to create a hair care routine that not only nourishes your hair from the outside but also supports its growth and vitality from within.
With the help of this book, you'll learn how to embrace your natural hair texture and celebrate its uniqueness. No more fighting against your hair's natural tendencies or trying to conform to society's standards of beauty. It's time to love and embrace your hair just the way it is.
So, are you ready to embark on a journey to healthier, more beautiful hair? Order your copy of The Big Chop today and unlock the secrets to achieving the hair of your dreams.
Buy Now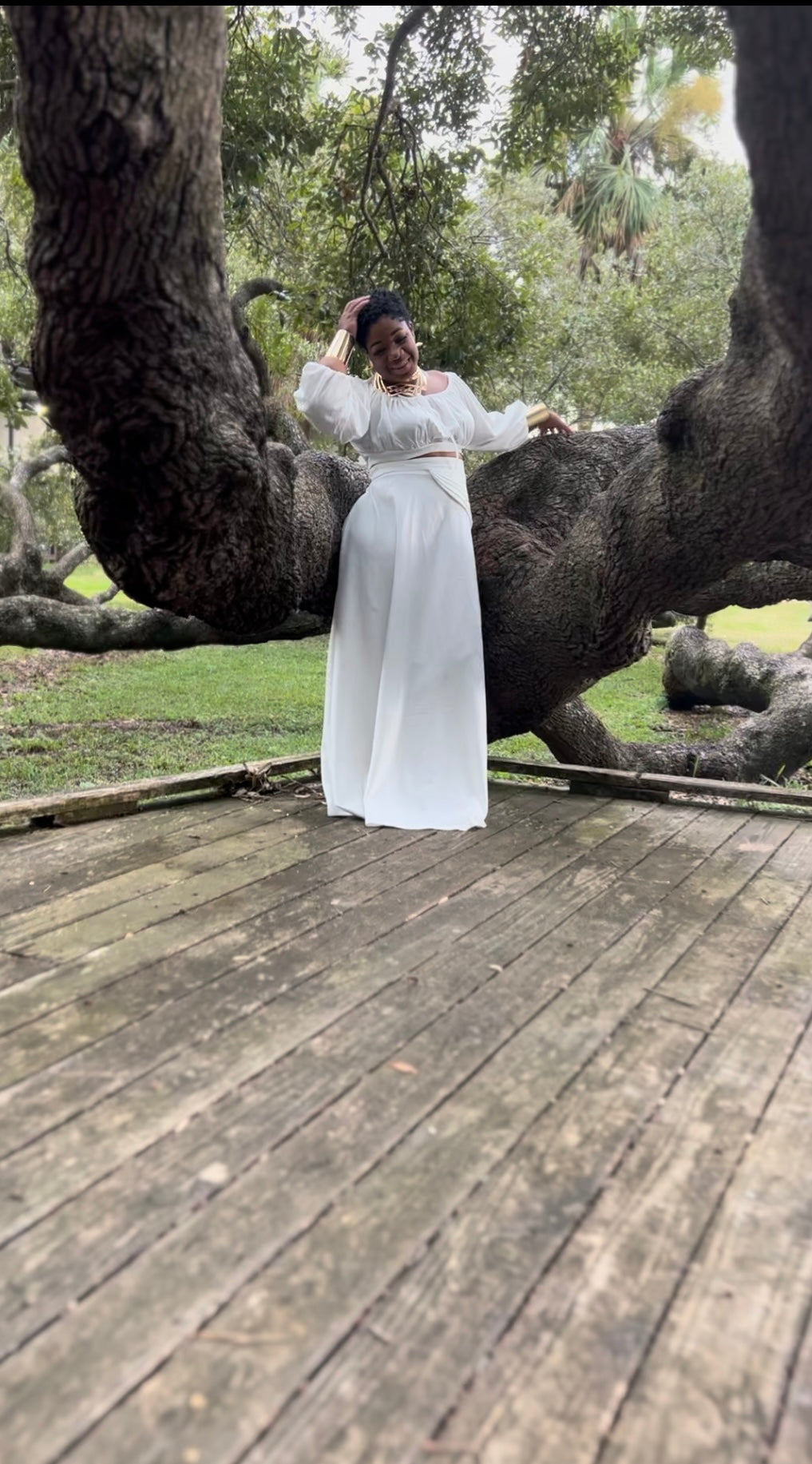 Meet the Author
Margaret Johnson
Local entrepreneur and cosmetologist, Margaret Johnson, specializes in dynamic and eye-catching hairstyles at her salon Elevations Beauti Studios.  Along with utilizing her hair industry acumen to grow business, she has stabilized clientele with her energetic and welcoming personality.  Growing up in Philadelphia, Pennsylvania, Margaret started experimenting with her own hair out of necessity.   Due to her mother caring for 3 children in a one income household, she felt she couldn't afford to take her daughter to a salon.  As a native of Belize, the local culture rarely spends money on salon services due to supplying necessities.  As a result, Margaret used this as an opportunity to explore hair care and realized it was her purpose. 
After working on her own hair care, she began diversifying hair styles she was familiar with by working on other high school classmates.   After high school, Margaret did a small stint in the corporate world though knowing she always wanted to be her own boss.  The experience soon made her realize the corporate environment did not best suit her.  She is lively, energetic, dynamic, and she felt that type of atmosphere stifled creativity as a stylist and an innovator.   
Later, Margaret moved to Florida where she began the pursuit to perfecting her craft.  Trending hairstyles became her inspiration andshe started doing services at her residence.   Though she enjoyed working with clients, she wasn't profiting or getting paid based on her worth.  She soon began attending Florida State College to build her credentials and used that as another step toward her entrepreneurial journey.  She finished cosmetology school and later began an educational path as a visiting instructor at the same institute, where she still speaks on a quarterly basis.
While working as an independent contractor at a salon in Jacksonville, FL., Margaret networked and engaged extensively with the local beauty industry.  Within the first 5 years of receiving her cosmetology degree, she worked on promotional photo shoots, assisted and competed in regional hair shows, showcased her work in local women's conventions in addition to doing motivational speaking for the aspiring stylists at Florida State College.  
After receiving significant mentorship from the owner of Deystin's Salon & Spa, Margaret ventured off to open her first building, Salon 24 Hair Studio where she employed several others.   She now owns Salon Kyoor  where she maintains a facility for 2 stylists.  She is also engaged in several other business opportunities, such as a owning her own hair, product line, call Kyoor, executive Director of a nonprofit, the Jonathan Jean Foundation. She used to be in partnership with the Revlon corporation as an Analytical tester in addition to creating her own natural product line where she is currently vetting investors and distributors.  Her passion for transitioning natural hair clients back to their original state and them embracing it with confidence.transitioning natural hair clients back to their original state and them embracing it with confidence.